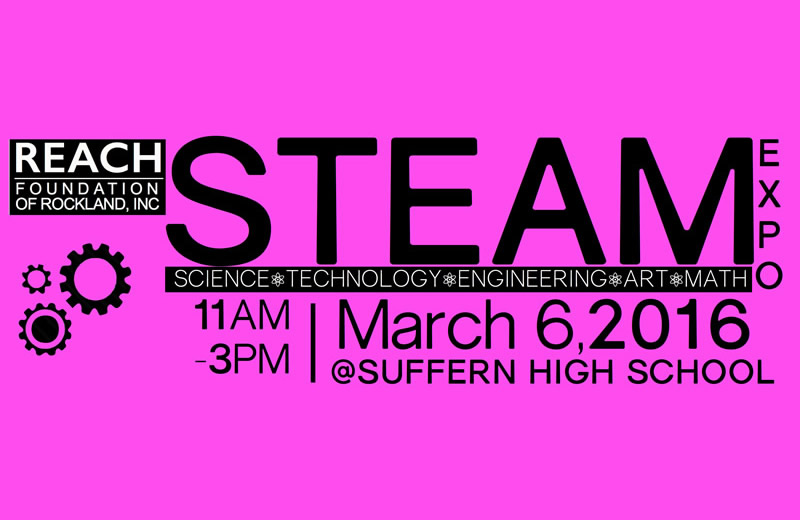 What's STEAM? Good question – it is STEM (Science, Technology, Engineering, and Math) + A for Art and Design. STEAM is the ultimate buzzword in education since it will give our kids the skills they need for the future.
Why an Expo? REACH would like to focus on the incredible things going on in our schools and community. This Expo will be open to the public so we can show off our dazzling, innovative programming to each other and our surrounding communities.
Be a Sponsor and/or Exhibitor. There are multiple levels of sponsorship and donations are always welcome. All the funds go toward grants for innovative programming and scholarships in Ramapo Central School District. Donations are also tax deductible – in fact, anything paid to REACH before Dec. 31st counts toward 2015 fillings.